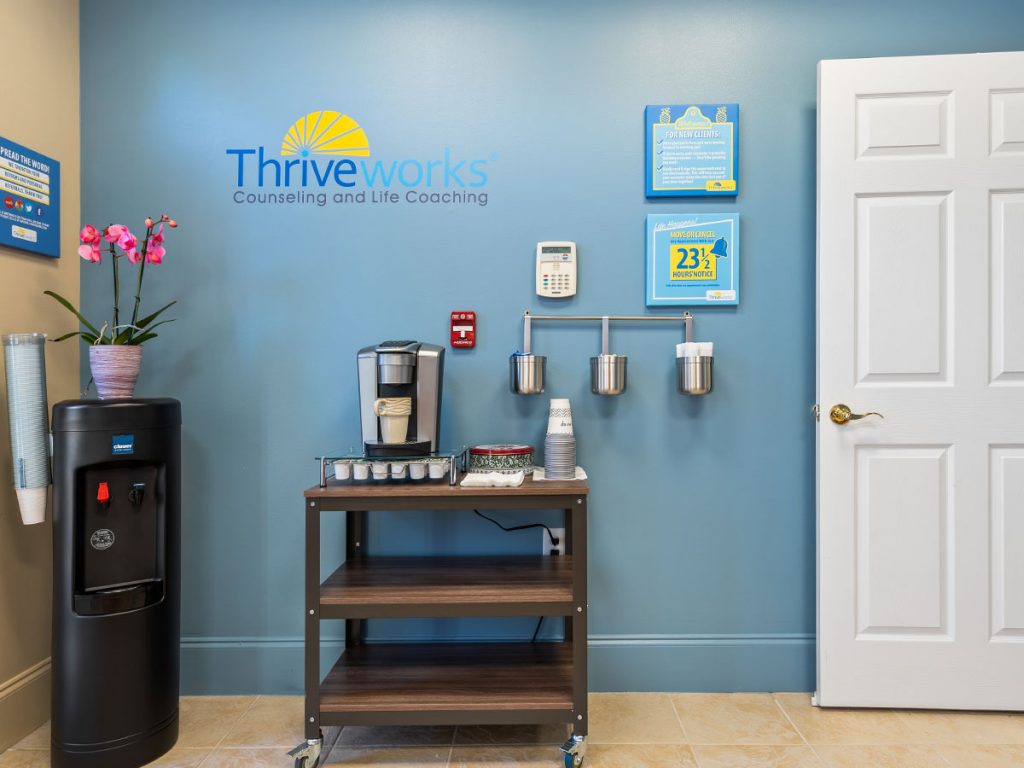 As a counselor, your primary focus in on providing great clinical care.
This, of course, is the most important thing you can do to help build your counseling practice. However, while great clinical care is necessary, it's not all you need, and many good counselors fail at building a private practice.
In this article, I'm going to talk about your counseling office. We'll look at two things:
1) What your competition's office looks like, and
2) What your clients expect your office to look like.
Remember my philosophy on client service: doing a good job might lead to a satisfied client, but what you want isn't just a satisfied client. You want clients so delighted by your service that they can't help but to tell others about their experience. To do this, you need to 'wow' your clients with great care and great service, and the latter includes your professional space.
Your Counseling Office — The Bar is Low!
When I first moved to Cambridge, I worked for a counseling center that literally had not been cleaned for 11 years. Old, cheap carpets were threadbare and stained, and those stains were covered by more cheap throw rugs. The place had a funky smell, and some of my clients were allergic to the dust. The couch in one office was clearly a relic from the 60's, complete with broken springs. The walls of each therapy room were lined with cheap bookcases with sagging shelves (I later discovered that behind almost every bookshelf was a dead mouse still in a mousetrap). It was disgusting—and, I'll admit, a bit extreme.
While I haven't come across any other counseling office quite as bad as that one, I haven't been impressed by many, either. Walk into your typical counseling office waiting room and you'll see walls painted a dull white or beige, or covered in old wallpaper. If there is art on the walls at all, it's cheap, ugly, and all too often, depressing. The furniture is old. The space is dark. There's no WIFI. The only refreshment available is from a water cooler, with a stack of wax Dixie cups nearby.
As if that isn't bad enough, it's not uncommon for clients to wait in hallways. It's not uncommon for clients to sit just inches from their therapist's office door, and hear the session before theirs going on through the office door.
Because the bar is so low in some cases, you might think that it shouldn't take much to 'wow' clients with your office space, right? WRONG!
Your Counseling Practice Office — The Bar is High!
While counseling offices are often in need of improvement, many clients' perceptions of what a counseling office should be aren't from the offices of other real-life clinicians in town. Nope. Many clients learn about therapy from seeing therapy on TV. And if you haven't noticed, counseling offices on TV are over-the-top amazing!
Ever see the office of Tony Soprano's psychotherapist? It's huge, it's round, and the walls are… is that mahogany?
Have you ever seen the episodes of House M.D. where Dr. Gregory House meets with his psychiatrist? The space is incredible (the image here doesn't do it justice). There's a carafe of water on the coffee table (classy), and they're each sitting in $5,000 designer chairs.
Or, my personal favorite – did you watch the episodes of Nip / Tuck when Shawn McNamara and Christian Troy went to see a couples counselor? The office is 1500 square feet, and they must be on the 30th floor, because the view of the Los Angeles skyline is breathtaking (I couldn't find a picture, but check out the shot below of the McNamara / Troy offices in general — wow)!
How to Wow Clients with Your Counseling Space
So, with the bar being set so high on TV, how do you impress your clients with your counseling space? I have found that there are many things that therapists can do to create a fantastic office experience, even if the 'bones' of your space have some shortcomings, and even on a smaller budget. For example, my counseling practice (Thrive Counseling), moved from a 12th floor penthouse office suite with a stunning view of the Boston skyline, to the 2nd floor suite, with no view, in a more industrial building, and our clients LOVED IT!
There are several things that you can do, for little money, to give your clients a wow experience when they enter your counseling space. Get ready for our next article, which will go into step-by-step specifics.
And check out www.Thriveworks.com, to learn how licensed counselors, therapists, and psychologists are using the Thriveworks model to create client-focused, high-quality counseling practices.